Welcome to our steel trading company, where we specialize in providing high-quality steel products for construction projects of all sizes.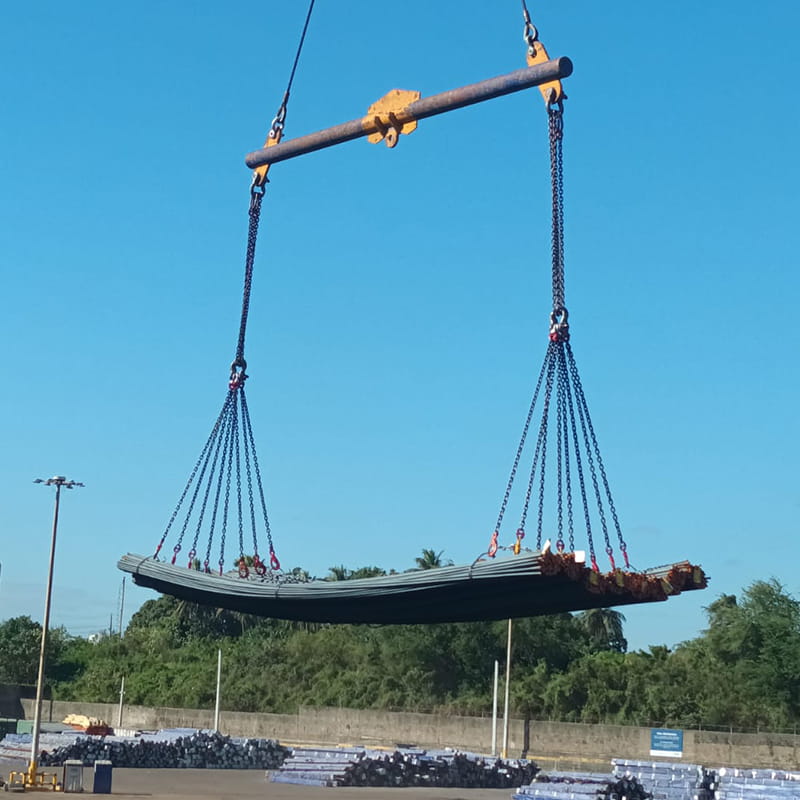 intermetal:
over 20 years trading steel
Intermetal was established in 2000 as a trading platform. The company initially began trading into South America, Central America & Caribbean markets. Expanding into the North America market in 2014 and today, we service the entire United States. Intermetal demonstrates a strong commitment and unwavering dedication to its customers by diligently catering to their specific needs. We are a one stop trading house with a broad product line which includes, but is not limited to: Rebar, H Beams, I Beams Merchant Bars, Wire Rods, PC Strand, Pipes, Sheets and even HRC & CRC.
Intermetal's direct relationships with mills worldwide, separates us from the rest of our competitors. The company has exclusivity with a few mills, along with direct charters of full vessels. We offer the unique advantage of providing our customers with firm pricing on futures by pre-purchasing all cargoes, empowering them to stay ahead of their competitors in the market. Intermetal's sister company is in the scrap business, sharing with us the most updated information that we can pass along to our customers on scrap, prices and trends in the market.
Intermetal has several experienced experts, with knowledge of over 30 years in the steel sector from raw material and semi-finished product to finished product.
REBAR
Rebar (short for reinforcing bar), collectively known as reinforcing steel, is a steel bar used to strengthen and add stability to reinforced concrete and masonry structures.
WIRE ROD
Wire rod is an essential component used in the construction industry to reinforce concrete structures, providing strength and durability to buildings, bridges, and other infrastructure projects.
WIRE MESH
Our wire mesh products are manufactured using advanced technology and state-of-the-art equipment, ensuring they meet the highest possible standards of quality.
PC STRAND
PC Strand is a twisted steel cable composed of 2, 3, 7 or 19 high strength steel wires and is stress-relieved.
long structurals
Unlock the potential of your construction projects with our premium long structural steel products, offering unmatched strength, reliability, and versatility for your structural needs.
ABOUT US
Learn more about the advantages of partnering with us at Intermetal. We're ready to help grow your business.
REBAR CHART
Need to know standard steel rebar sizes? We've got you covered with our Rebar Chart in pdf format.
CONTACT US
If you have a question about our products are need to place an order, we are here to help our partners.