Unlock the potential of your construction projects with our premium long structural steel products, offering unmatched strength, reliability, and versatility for your structural needs. Structural Steel products are various long shapes of specific cross section. They include Wide Flange Beams, Channels, Angles, H-Piles and Sheet Piles, round, square, flat and other merchant bars, etc.  Tubular Hollow Sections of round and square/rectangular shape plus standard pipe also belong to that group, as well is Steel Plates. The larger sizes are used in construction of buildings, bridges and towers, while smaller ones can be utilized in multiple applications, such as manufacturing of trucks, railcars, containers, furniture etc. Some of them along with Plate are used in building ships and barges.
Structural products come in a variety of sizes and lengths, and in various steel grades, depending on intended applications. We supply them from many high-quality producers, both domestic and international. All products comply with ASTM standards.
WF Beams, channels, angles and various bars plus plate are hot rolled products mostly made from carbon and low alloyed structural steel grades such as ASTM A36, A572, A992, A516, etc., and can be certified to ABS specifications.
We supply the following products:
Wide Flange Beams: Quality: ASTM A992/A572 gr. 50. Size range: 4″ x 4″ through 36″ x 12″ families.
Merchant bars: Quality – ASTM A36, A572 gr 50, A992. Size ranges – Equal Angles – 3/4″ x 3/4″ x 1/8″ through 10″ x 10″ x 1″, Unequal Angles – 2″ x 1-1/2″ x 1/8″ through 8″ x 6″ x 1″.  Channels – C1-1/2″ x 1/2″ x 1/8″ through C15″ x 33.9/40/50.  Flat bars – 1/2″ x 1/8″ through 12″ x 3″.  Round and Square bars – 1/4″ – 3″.
Hot Rolled Plate: Quality – ASTM A36, A572 gr. 50, A516 gr. 70, ABS-A etc.  Size range – thickness 1/4″ – 9″, width 72″ – 120″, length 240″ – 480″.
Square and Rectangular Tubing is made of flat rolled steel by electric resistance welding (ERW).  We supply it according to ASTM A500 gr. A/B/C. Size range – 1/2″ x 1/2″ x 18ga – 16″ x 16″ x 5/8″.
Standard Pipe (black and galvanized) and Round Tubing are also ERW products. The quality is ASTM A53 gr. A/B and A500 gr. A/B.  Size range: 1/2″ – 10″ sch. 40, 10, 80.
We guarantee supply of high quality products at competitive prices and excellent customer service. We can deliver those products to all major US ports on loaded truck or ex dock basis as well as arrange their delivery by truck, barge or rail to inland destinations.
Please contact us to learn more about our products.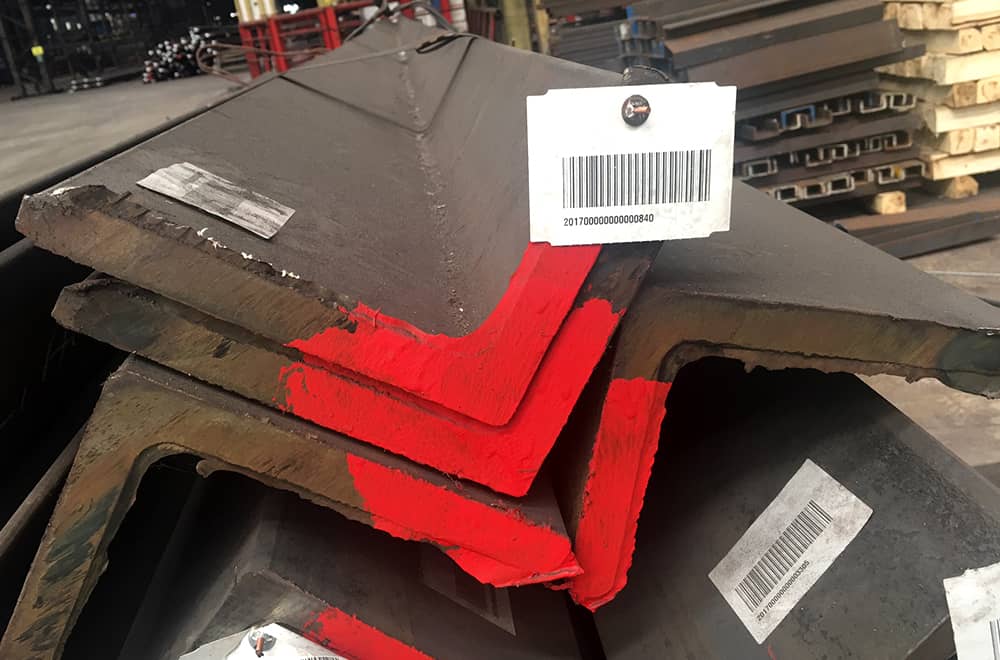 ABOUT US
Learn more about the advantages of partnering with us at Intermetal. We're ready to help grow your business.
REBAR CHART
Need to know standard steel rebar sizes? We've got you covered with our Rebar Chart in pdf format.
CONTACT US
If you have a question about our products are need to place an order, we are here to help our partners.