PC Strand is a twisted steel cable composed of 2, 3, 7 or 19 high strength steel wires and is stress-relieved. Prestressed concrete strand, or PC strand, is a vital material in construction, providing exceptional strength and durability to concrete structures used in buildings, bridges, and other infrastructure projects.
Thank you for your consideration of our PC strand products for your construction project. Our team is available to provide expert guidance and support, so please don't hesitate to contact us to discuss your needs.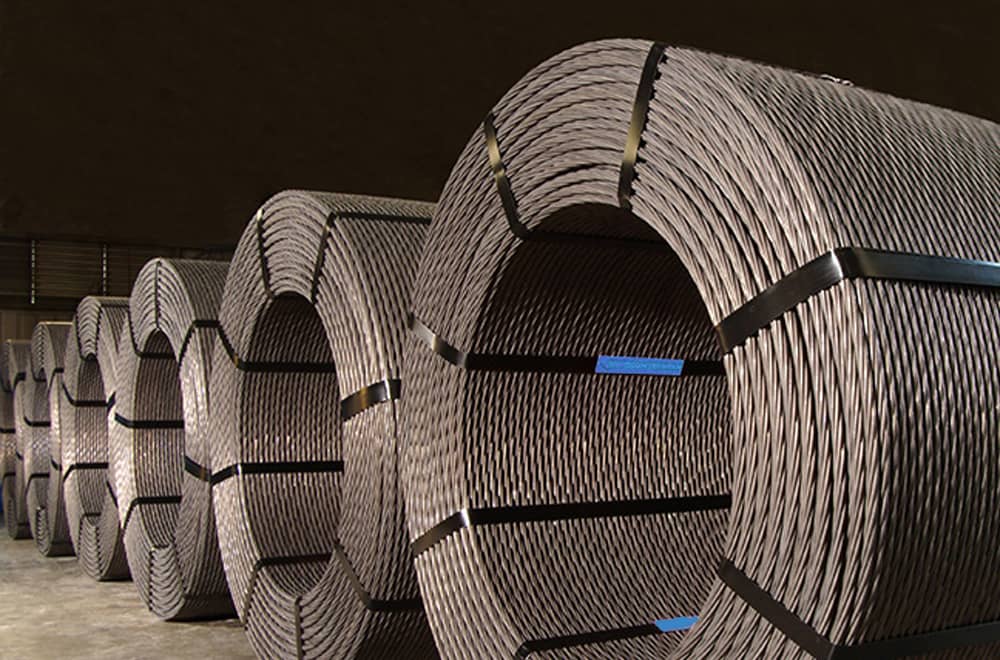 ABOUT US
Learn more about the advantages of partnering with us at Intermetal. We're ready to help grow your business.
REBAR CHART
Need to know standard steel rebar sizes? We've got you covered with our Rebar Chart in pdf format.
CONTACT US
If you have a question about our products are need to place an order, we are here to help our partners.